There are many ways to become a CASE Sponsor, including but not limited to:
Sponsoring BriefCASE courses
Sponsoring scholarships for teachers to attend CASE Institutes
Sponsoring grants for teachers and schools to purchase science equipment
Sponsoring grants for student accounts to CASE Online, which includes a national End-of-Course assessment
Other special projects
For more information regarding potential sponsorship opportunities, contact Nancy Trivette, CASE Director.

CASE is an initative of the National Council for Agricultural Education and is managed by the National Association of Agricutural Educators.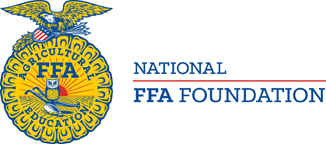 CASE is grateful for the partnership with the National FFA Foundation.
CASE Teachers greatly appreciate the support of our sponsors.
"Thank you very much for your sponsorship of CASE. With it, I would not have been able to attend this outstanding Institute. I have no doubts that my students will be better future employees as a result of implementing this curriculum in my classroom."
— DuPont Pioneer Grant recipient Mariah Roberts, an agriculture teacher at Wawasee High School in Indiana